v5/v6_toolcenter - Lower your design costs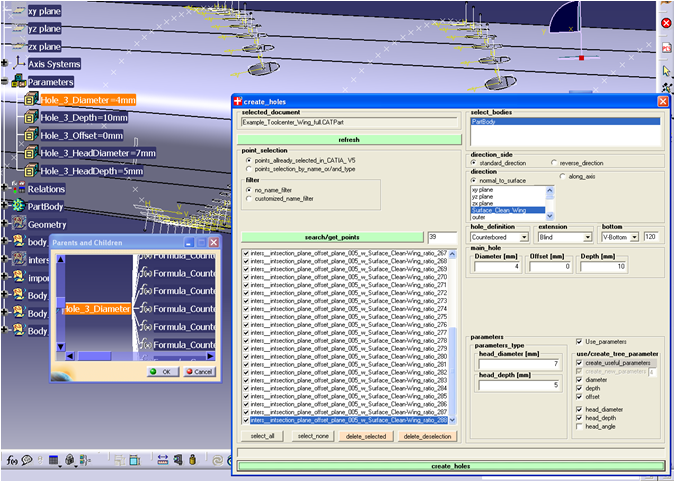 The v5/v6_toolcenter is a collection of various highly efficient expansion applications for the CATIA V5 software. The v5/v6_toolcenter applications automate complex design processes in CATIA and accelerate the design process considerably.
Processes can thus be partially or fully automated. Complex design processes, which usually take several days, can be carried out by the v5/v6_toolcenter in just a few seconds. An installation in the CATIA environment is not necessary.
The v5/v6_toolcenter, which has been developed and distributed for many years, is already being used internationally at Airbus and other well known companies. The v5/v6_toolcenter offers enormous cost savings potential, as the product development time is significantly reduced and the quality significantly improved.
The v5/v6_toolcenter offers enormous potential in the following areas:
Product structure definition

Geometry creation

Geometry analysis and adjustment

Data import/export and documentation
---
v5/v6_datacenter - Improve the performance of your CAD-data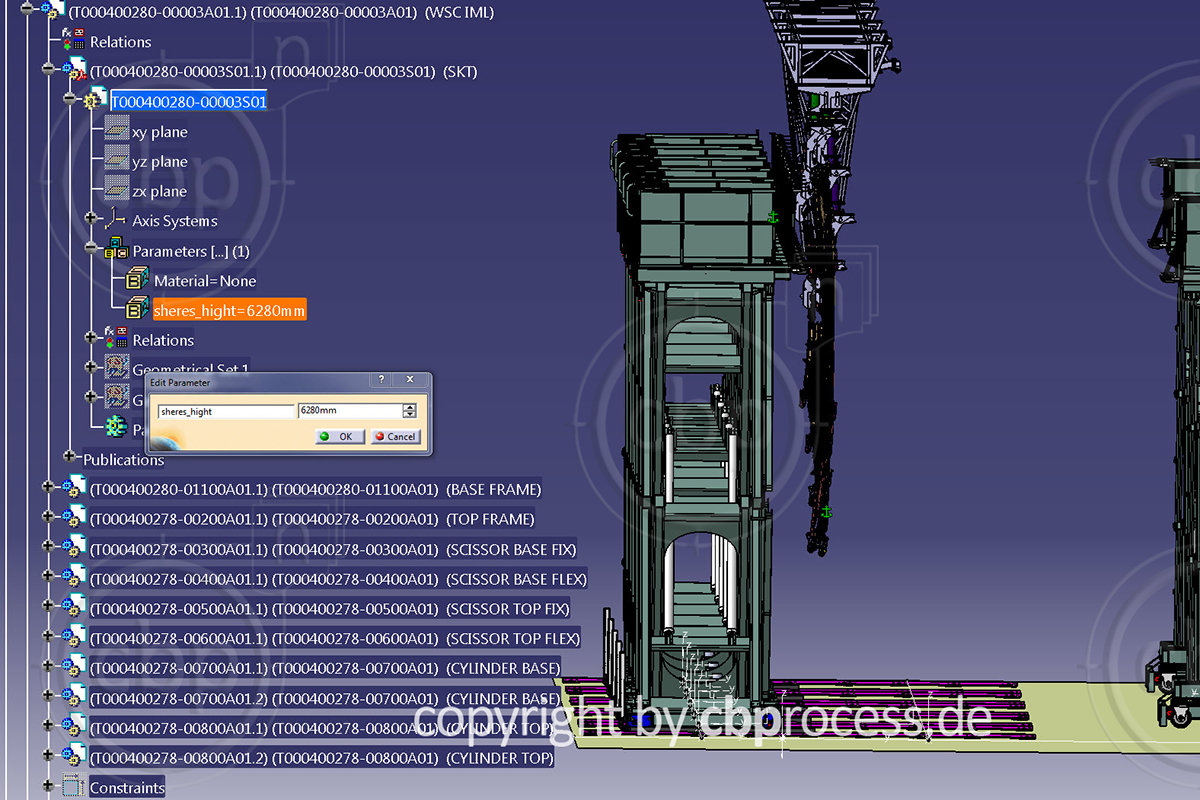 The v5/v6_datacenter is a collection of powerful applications to complement the CATIA software. The applications run in batch mode via directories with large amounts of data generated by CATIA.


CATIA Data analysis and data cleansing with report

Cache creation

Creation of images from different views

Migration of a link to DL (Dynamtic Link) names with considerable performance improvement

Renaming and updating assemblies and parts per batch routine ...